Kayak Rescues (Thunder Bay)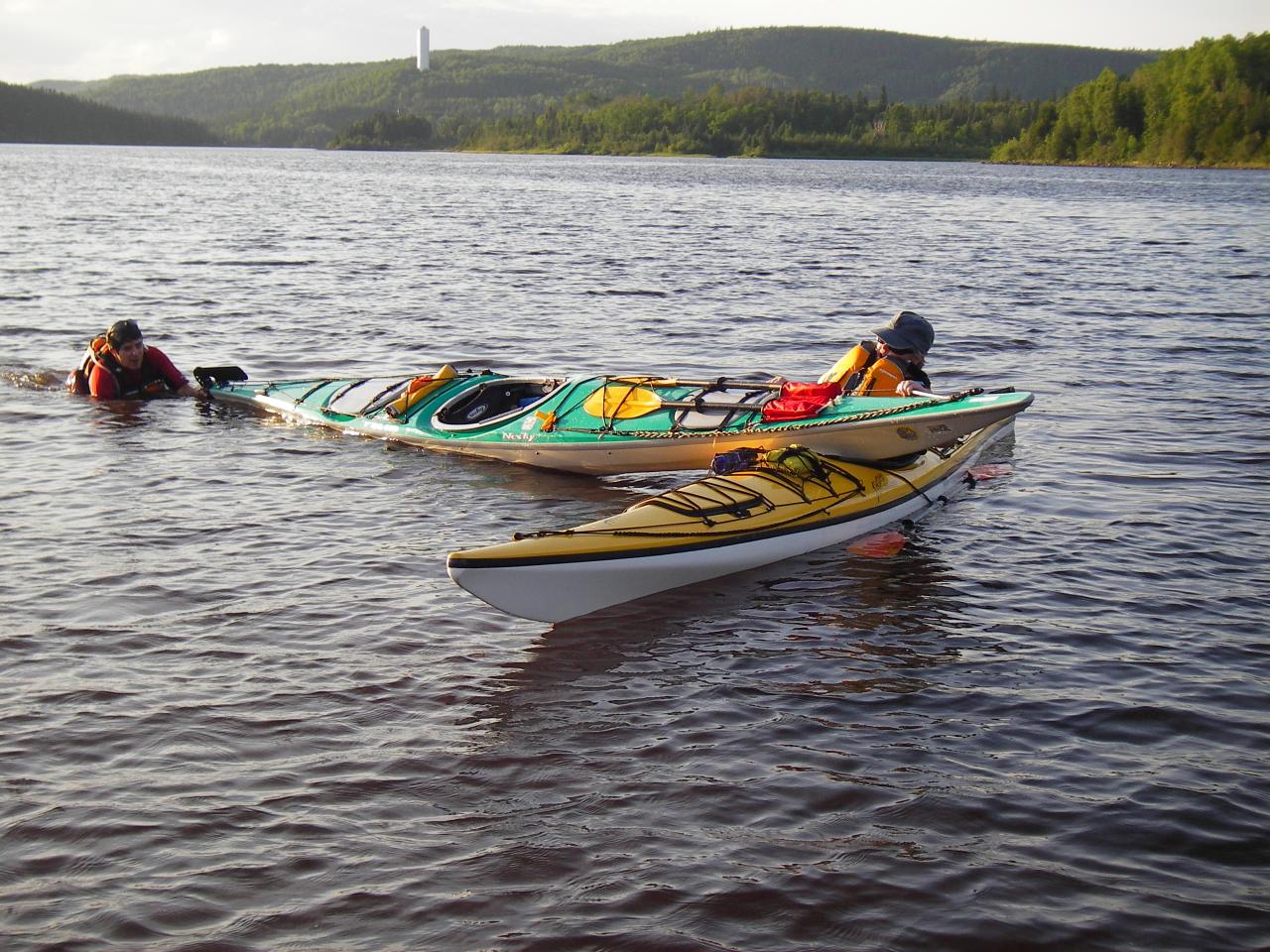 Duration: 3 Hours (approx.)
Location: Thunder Bay, Ontario
Product code: PU10YK
What would you do if you were forced to get out of your kayak and then had to get back in? In this course we will review a variety of self-rescue techniques, including solo and assisted rescues: rear deck, heel hook and cowboy methods, wet exits, contact towing, boat over boat (T-rescue) and bow rescues (Eskimo rescue). Practice the skills before you really need them.
Course length is 3 hours. See the calendar located on your right for available course dates and times highlighted in RED. Once you have found the course date that works for you, select the date, and then click Confirm Availability to proceed.

Course Location: Hazelwood Lake Conservation Area, Thunder Bay, Ontario
Prerequisite: Successful completion of our Introduction to Kayaking course or equivalent skills and knowledge.
Age Requirements: Participants must be at least 12 years of age.


Please Bring:

Kayak, spray skirt and paddle
PFD (personal flotation device)

Kayak safety equipment (whistle, bailing device, 15m buoyant line, and re-entry device/paddle float)

Nose plug (highly recommended)
Suitable paddling footwear and clothing (no cotton)

Towel
Change of clothes.
Rentals are available from Wilderness Supply if you don't have your own kayak. Just add a rental to your registration and pick it up and drop it off at 244 Pearl St, before and after the course. You will need to visit Wilderness Supply prior to the course to get sized for your rental.
This clinic will run with a minimum of 3 people and a maximum of 6 per instructor.
Gratuities are not included in the course fees. Our instructors make every effort to ensure your course is all you expected and more. Recognition of a job well done is always appreciated. 5-10% of your course fee is recommended.