Wilderness Advanced First Aid Bridge to First Responder / Re-certification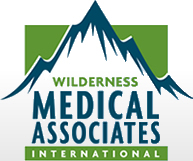 Duration: 4 Days (approx.)
Location: Winnipeg, MB
Product code: PWRHA7
The WAFA to WFR Bridge course upgrades the Wilderness Advanced First Aid
to a Wilderness First Responder (WFR) in 4 days. This course must be
taken within 3 years of receiving the WMA International WAFA
certification or an equivalent from another provider. The WFR is the
definitive medical training course for all outdoor professionals and
enthusiasts. This course may be used as a recertification for those
holding a current WFR certification or equivalent from another provider
whose original WFR training was at least 64 hours in length. Current WMA
International Wilderness EMTs may also use this course to recertify the
wilderness portion of their certification.
Students must be at least sixteen years old to participate in this course. Those under eighteen years of age will require the written consent of a parent or guardian.
Course Location: Wilderness Supply - 50 Isabel St. Winnipeg, MB
Prerequisites: Current WAFA / WFR Certification
Next Available Course: April 23-26, 2018 (Monday - Thursday) Course runs 9:30am-6:00pm each day
Course Includes:
Wilderness and Rescue Medicine: A practical guide for the basic and advanced practitioner
WFR Class Notes
Description:
This course is presented in 36 to 40 hours over 4 days. Typically,
mornings are devoted to lectures, discussions and quizzes, with
afternoons devoted to outdoor practical skills and scenarios. Evenings
are reserved for study and assignments. Expect rescue scenarios with
made-up victims and simulated wounds to prepare you for backcountry
emergencies. Sessions may be videotaped for enhanced learning.
Day 1:
Registration/Introduction; Review Pre-course Study Packet; Patient
Assessment System; Circulatory/Respiratory Systems; PAS Drills; Basic
Life Support (Healthcare Provider-level CPR)
Day 2: Quiz/Case Studies
Review; Nervous System; Spine Management; Musculoskeletal; PAS Drill;
Dislocations; Patient Immobilization; Litter Carries and Belays; PAS
Drills
Day 3: Quiz/Case Studies
Review; Emergency Childbirth; Allergy & Anaphylaxis; Altitude or
Diving; Frostbite; Near Drowning; Search and Rescue; Traction Splints;
Improvised Litters; Simulation and Debrief
Day 4: Case Study Review; Backcountry Medicine; Toxins; Medical Kits; PAS Drills; Written Test; Skills Testing; Conclusion
This course will run with a minimum of 12 people.
Groups wishing to fill a complete course may contact us and receive a 10% discount for filling the course.