Beginner River Kayak Skills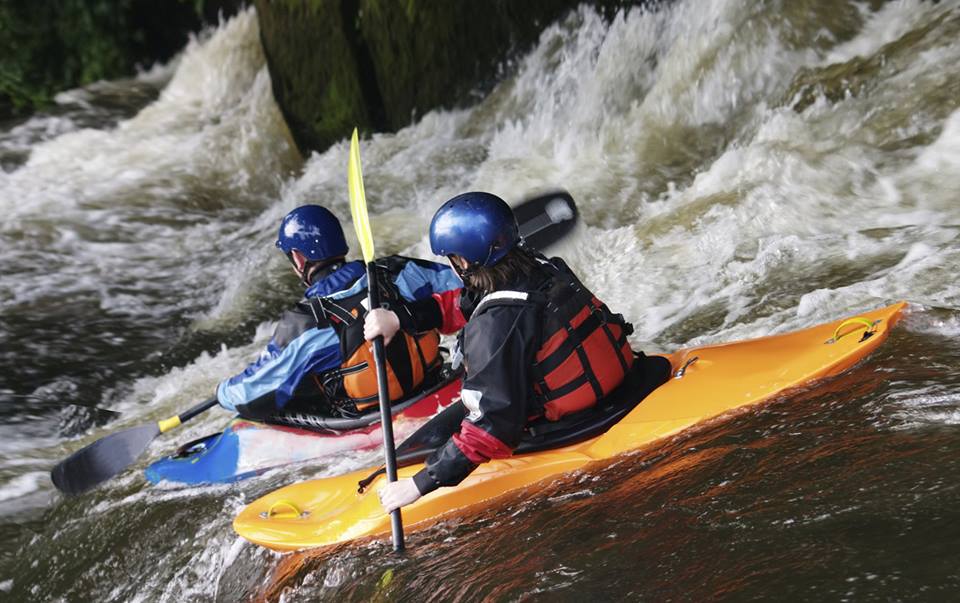 Duration: 2 Days (approx.)
Product code: PW2SOC
This comprehensive beginner course is designed for those who have never paddled in white water before. It is also the right course for paddlers with some experience who would like to develop or review their fundamental skill set, increase their comfort on moving water and build control.



Upon successful completion of this course, paddlers will be awarded with the Paddle Canada Beginner River Kayak Skills Certification.



Course Location: Cook's Falls
Prerequisite: None
Age Requirements: Participants must be at least 16 years of age.
2019 Course Dates: June 14-16 and September 6-8


Friday Evening Session
After introductions and goal setting, participants will be assigned equipment and work through boat outfitting, equipment design, safety, clothing, and communications. This first evening is held at Wilderness Supply in Winnipeg (50 Isabel St. at 6:00 pm) and is a great opportunity to get to know the group and talk with the instructor about expectations for the weekend.


Day 1
We will meet at Cook's Falls early in the morning of the first day and will begin on the flat water section of the river. Students will learn shoreline entries, wet exits, and basic directional strokes. From there, the group will move into bracing, partner rescues and combination skills. Ample practice time and partner work allows participants to thoroughly grasp the fundamental skills. We like to end the day with a short introduction to moving water skills and/or some safety or rescue skills practice.


Day 2
We begin our second day with a hydrology lecture, river study, and moving water theory. Then we hit the water to turn theory into practice. While taking the time to build on the skills learned in day 1, we introduce and practice basic river running skills. We will also introduce the kayak roll and save lots of time for partner rescue work, personal practice and just plain 'ole having fun in the current with your new skills.


Course will run Friday to Sunday evening. Base camp will be at Cook's Falls, near Elma, Manitoba.


Course Includes:
Boat and safety gear package
Camping fees
National certification and registration with Paddle Canada
Liability and Activity insurance

Please Bring:
Food for the weekend
Camping equipment and tent
This course will run with a minimum of 4 people and a maximum of 6 per instructor.


Gratuities are not included in the course fees. Our instructors make every effort to ensure your course is all you expected and more. Recognition of a job well done is always appreciated. 5-10% of your course fee is recommended.


Groups wishing to fill a complete course may contact us and receive a 10% discount for filling the course.